How to Write History Coursework for A Level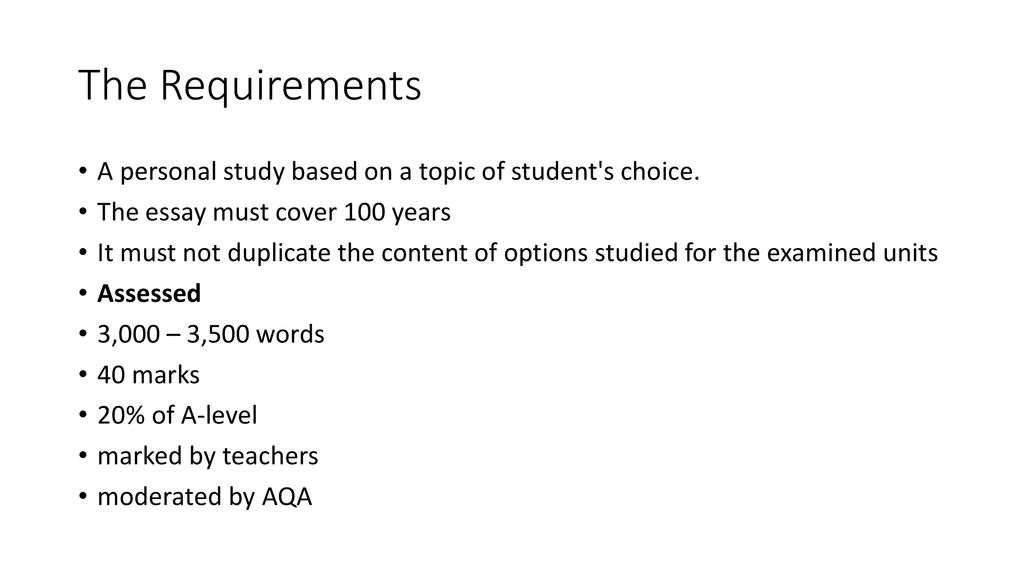 If you are looking for tips on how to write history coursework for A-level, you have come to the right place. In this article, you'll discover how to find different historians and their differing views, how to structure your essay, and how to use signalling words. Once you have followed the tips above, you're on your way to becoming a successful student. So, get writing! I hope this article has been useful for you.
Finding historians with different views
In A Level history coursework, students are expected to find historians with differing viewpoints on a given topic. They should explain the reasons for their choice, evaluate each viewpoint, and assess the validity of each. In addition to primary sources, students should compare and contrast the views of two or more historians. Then, students must justify their own interpretation, using evidence and a variety of analysis techniques.
When researching a topic, students should ensure they understand the context of the author and the changing attitudes during the time of writing. While finding historians with contrasting perspectives is important, students should avoid ignoring the past or overusing historiography. Students should also avoid giving generalisations backed by the opinions of multiple historians. Such an argument is circular and presupposes historians to be omniscient and infallible.
Students should also be aware that each historian has their own political perspective. Typically, left-wing historians will focus on issues affecting the lower class, while liberal historians will focus on the rise of capitalism and the rise of the middle class. For example, conservative historians might focus on the decline of radicalism and the failures of political movements. Hence, it is essential to identify historians with different points of view in order to make their history coursework more interesting to read and more readable.
As a rule, history coursework for A Level is worth around 20% of the final grade. The coursework is part of the course that is completely within the control of the student and should be between 3,000 and 4,500 words long. Students are required to analyse two different historians' points of view in history coursework. Depending on the length of your assignment, you can use more historians' viewpoints – but you do not have to analyze all of them.
Creating a structure
Creating a structure for history coursework depends on a thesis statement that states what the paper will be about and the context of the event. The thesis statement should be catchy and appealing to readers. The paper should also include evidence and facts relevant to the topic of study. The author can use statistics and policy documents to back up his or her claims. The structure of a history coursework is similar to that of an essay.
The questions on the coursework should be focused on the question and state clearly which interpretation is right and which is wrong. The supporting side must be supported by relevant historical evidence, as this will form the basis for the student's judgement. The student should consider the level of contextual knowledge and the range of primary sources to support their answer. The student should also consider the types of questions found in examinations. For example, students should use question formulations that begin with 'To what extent' or 'Assess the validity of a view'.
The AO3 examination requires students to critically analyse a historical issue. They will have to evaluate the view of historians and evaluate primary source material. Students should also evaluate the historical material and their usefulness to support their argument. This is an important part of the exam. The AQA will inform the centre if the title does not meet the requirements. If it does, the focus of the coursework must be changed from examination-based assessment to non-examined assessments.
Finding primary sources
Using primary sources for your coursework can help you to understand the period and events of a particular event. Some primary sources may contain more than one meaning. For example, an article about the 1854 cholera outbreak may be a primary source of the event, but it may also be evidence of the spread of illness and the growing social concerns that plagued the time. Some primary sources are not published, but they can still be found in archives. The University of Illinois' 1930 expense book is a primary source that can only be accessed in person, and the diary from 1912 was published decades later.
Using primary sources in history coursework can also help you improve your skills in source analysis. Primary sources are documents and other forms of information that are often overlooked in the classroom. By examining these documents you can develop your understanding of a time period and how events shaped the world around us. You can also create a scavenger hunt using the documents. It can be fun to hunt through a series of primary sources to find the perfect one.
Primary sources are often subjective, and their authors have opinions or agendas. You must evaluate what they tell you, as well as the wider context. The authors of primary sources may have a bias, and you may not want to read these materials. To make the most of the resources you do use, make a bibliography with the information you use. If you've compiled a list of all the articles you've read, it's a good idea to include the author's full name and date of publication.
Using signalling words
Use signalling words to make your content explicit and readable. Signalling words are used to show the position of the writer towards various units of discourse within a text. In this instance, the word "community" signals a relationship between two parts of the text, for example, two separate pieces of property, such as land and a manor house. By using signalling words, the writer can show readers that these two parts of the text are related in a meaningful way.
Avoiding citing websites in university essays
In order to get a good mark, avoid using sources from Wikipedia and other unreliable websites in your university essays. While Wikipedia is fine for basic information, citing it as a scholarly source will get you in trouble. You must also use the correct style of referencing to ensure your essay is properly referenced. Course handbooks typically list relevant websites that you can use. Nevertheless, if you are unsure about a particular source, you should contact your tutor.
Alternatively, you can also consult your department's Writing with Style guide to learn more about citing sources. It is important to ensure that your essay has an unnumbered title page with the name of your department, module title, tutor's name, question you're answering, and date of submission. You also need to make sure that the margins on all pages are at least one inch. Make sure to reference your sources in an accurate manner, as this is an essential skill for any future employer.
Avoiding incomplete sentences
While some students may not notice the issue, it is vital to avoid using incomplete sentences when writing history coursework. Markers will see through uninformed and haphazard essays. A well-written essay is much more persuasive and efficient in conveying its message. Make sure to set aside time to read relevant books, journal articles, and other scholarly work. Don't just use school-based websites for this purpose – use a variety of resources and consult with an essay tutor to avoid plagiarism.
Another common mistake is using sentence fragments. An incomplete sentence lacks a subject or a dependent clause. An example of this is "The German army leadership considered an alliance with the Nazis." This example demonstrates that a student didn't understand the history or was hedging his bets by using passive language. Instead, use full sentences that will show your ability to communicate your information clearly.